Belvedere Lookout
Opunohu Bay, Moorea, French Polynesia Position: -17.540323, -149.826866
Belvedere Lookout is known for its scenic views of Opunohu Bay, Rotui Hill and Cook Bay.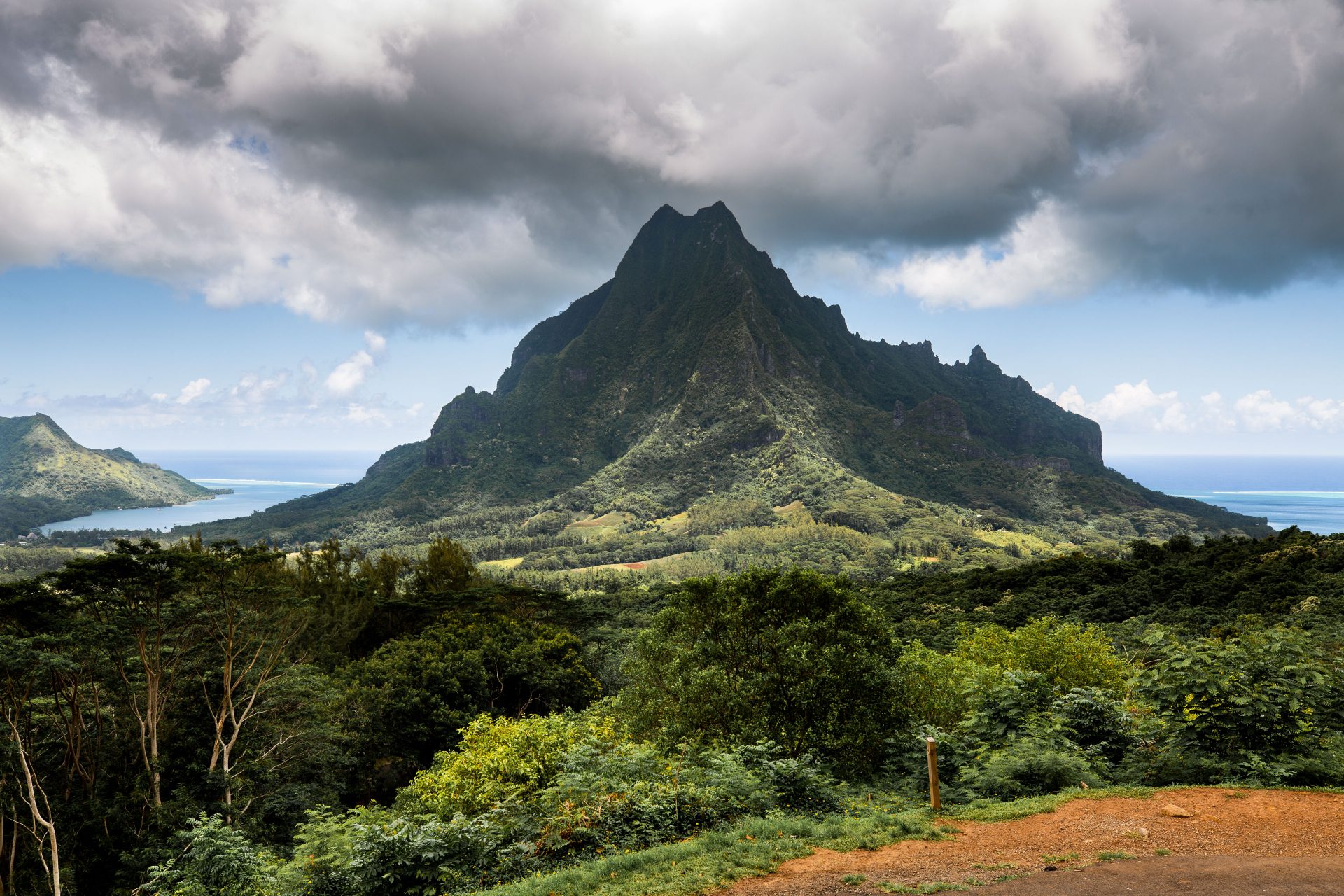 A winding road leads to Belvedere Viewpoint, where you can walk, bike, car, scooter or quad bike. At the peak there is a small snack and a souvenir stand during the high season. If you would like to continue further from the Belvedere viewpoint, hiking trails lead through the Three Coconuts, through the Three Pines or to a small waterfall.
How to get to the Belvedere Lookout?
The road to Belvedere Viewpoint begins at Opunohu Bay, which takes you through archeological sites. You can also stop by the local farm school, where you can sample jams and fresh juices.