It is a pleasant stand with homemade products, which can be found in the town of Papetō'ai.
On the way from Magic Mountain or just for refreshment on a hot day, you can stop at a pleasant stall with fresh pineapple juice or fruit smoothies. If you crave a good homemade jam, you can take a taste of jams. You will find a number of homemade delicacies that will delight your taste buds.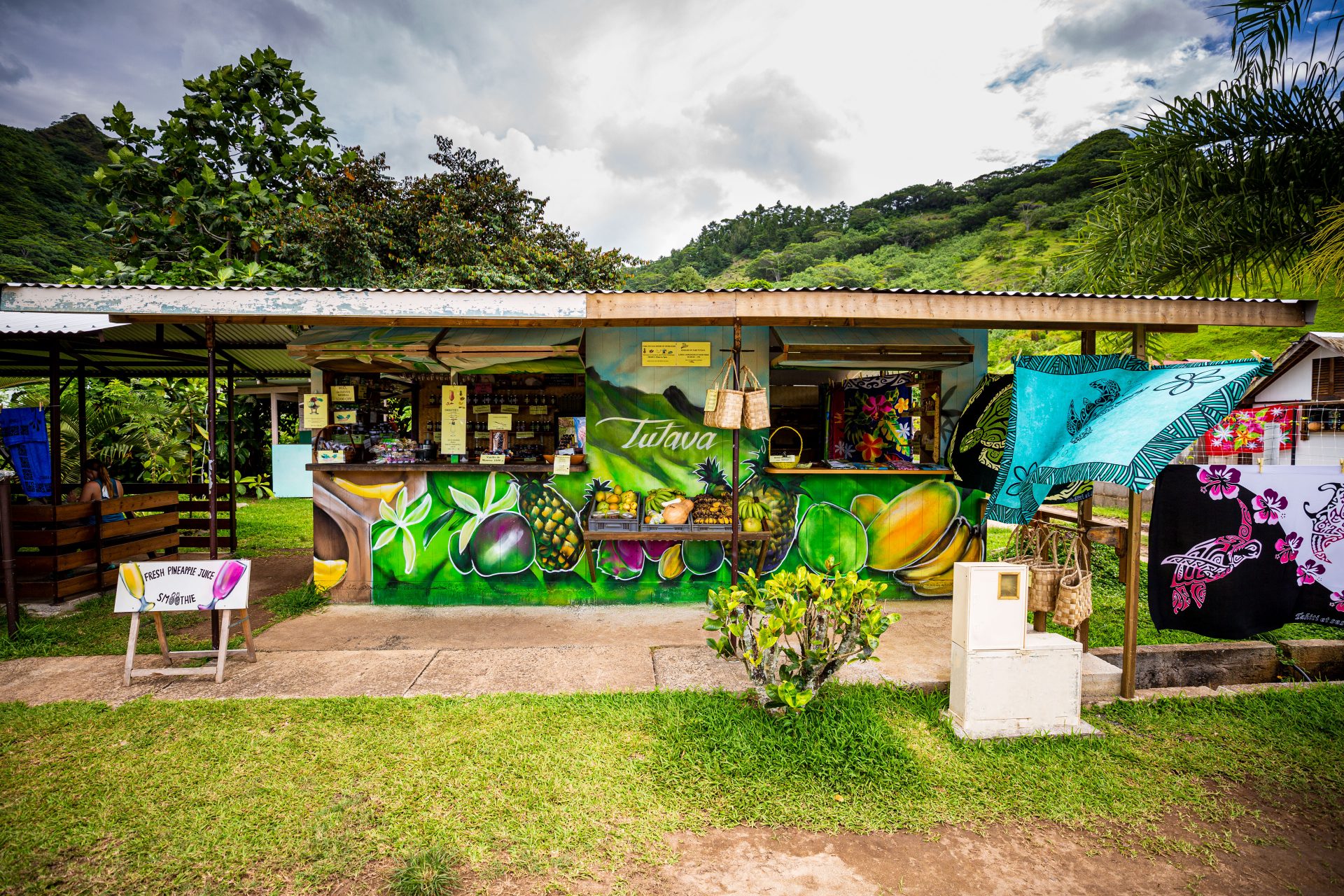 How to get to Fare Tutava?
Fare Tutava is located by the main road and its color, together with beautiful wind-scarves, will not allow you to overlook it. You will find it on the road from town of Papetō'ai right next to the main road on The Island of Moorea.